Volcom Welcomes Sam Atkins To The Team
Volcom Welcomes Sam Atkins to the Skate Team
Sam has been making a name for himself over the past couple years both on and off the board. He is mature beyond his years with Skateboarding to that matches. Sam has a sharp technique with impressive pop and control on a Skateboard, which he navigates across all landscapes. Whether its tall, long, high or steep, Sam has it covered.
Hailing from Geelong Victoria he has honed his skills at his family's indoor Skatepark, which has always been a favorite stop for the team when in the region.
We couldn't be happier to welcome Sam to the Skate team. We have spent many hours already in the van and on the road and one thing is for sure... Sam is Van Proof and a family member to the team already. Here is a quick interview we just did with him to give you all an insight into the newest Stone member!
Name: Sam Atkins
DOB: 21/10/1997
Lives: Geelong, VIC
Stance: Goofy
Tell me your story.
"I'm 20 years old, I like skateboards, motorbikes, coffee, furphy, watching the bombers kill it at the footy, and hangin with my dog blitz."
Now let's play a word association game! Give us the first thought that comes to mind.
Q: Tight Jeans
A: Big rails
Q: Tom Penny
A: Switch frontside flip in.
Q: 411
A: Wish I had more
Q: Miley
A: The Dream.
Q: Hesh
A: Love it
Q: Fresh
A: Don't try too hard
Q: The Skate Industry
A: High School Gossip
Q: Studying
A: Never heard of it
Q: Progression
A: Keeps it fun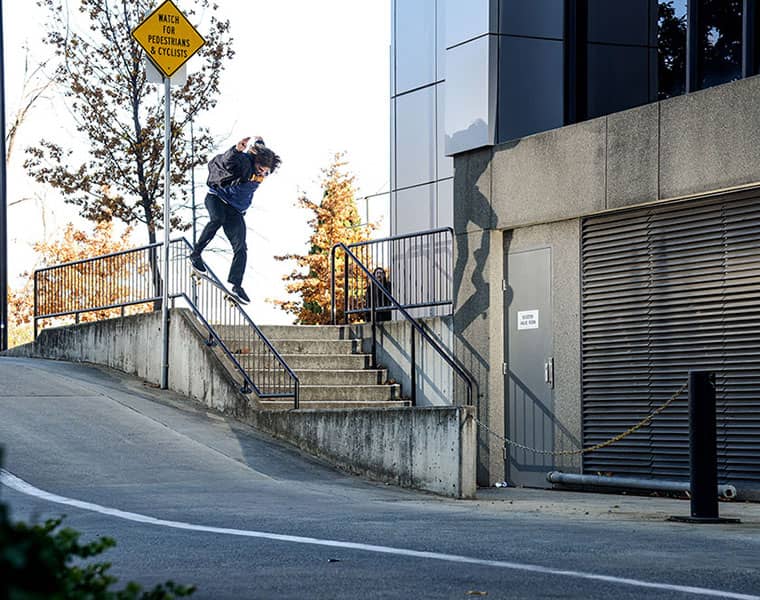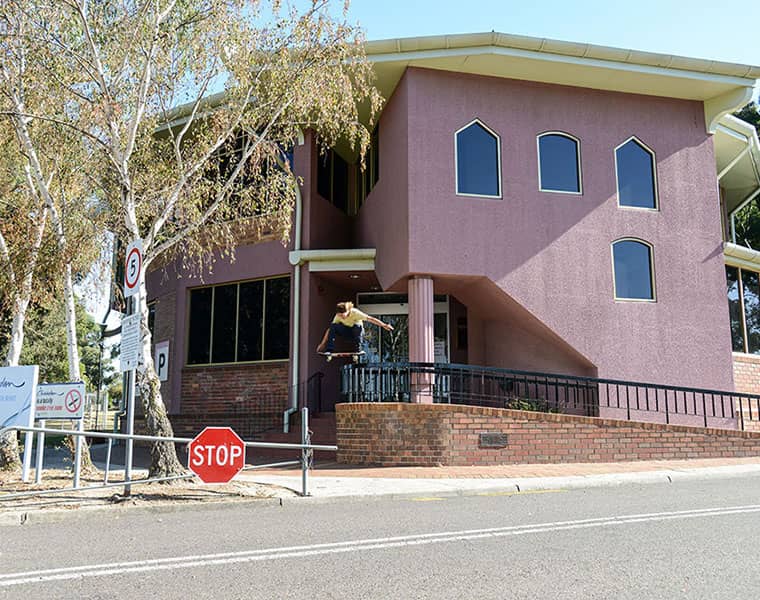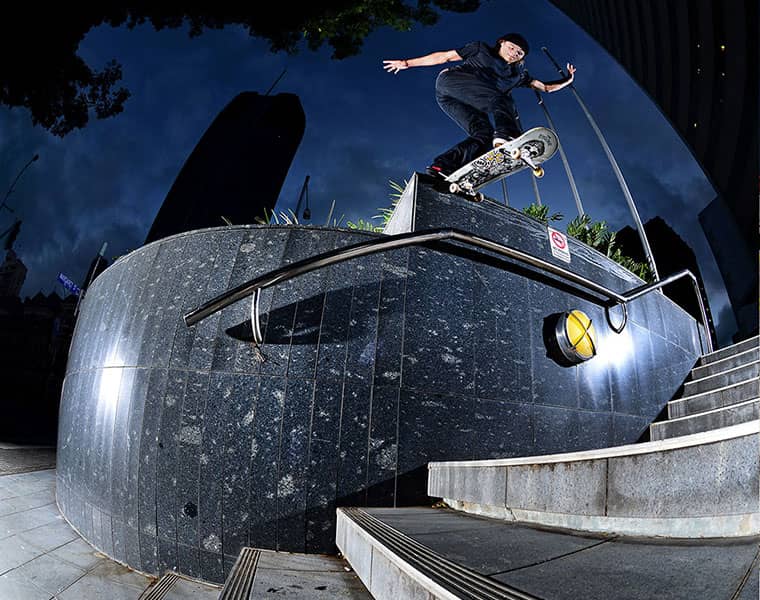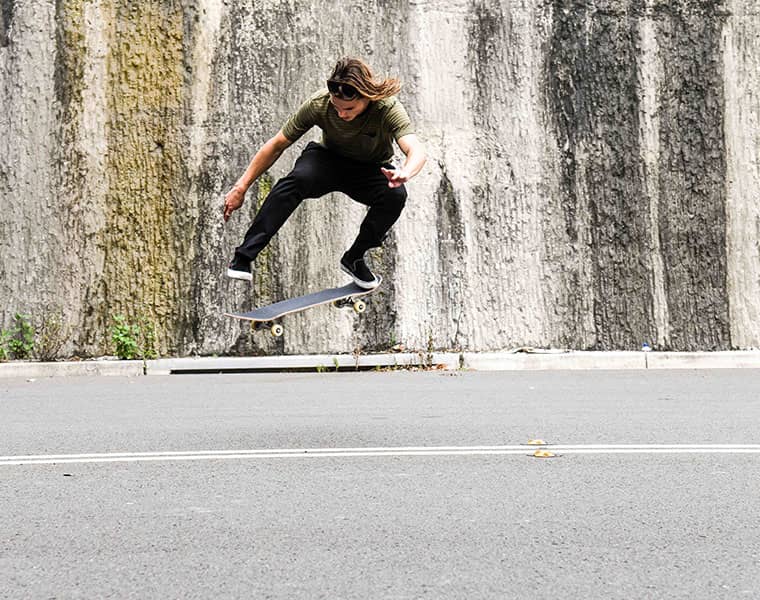 Q: What is the biggest misconception people have about you?
A: I CAN Nollie flip.. don't listen to what they say.
Q: What do you not want to be doing in five years?
A: Stuck in one place, working a job that I don't enjoy.
Q: What are three words your parents would use to describe you?
A: Hold on, I'll ask them…My mum reckons I'm handsome, funny and domestically disabled. Dad said 'yeah that's about right'.
Q: What are your biggest pet peeves at the Skatepark?
A: Skating alone, the only time I get angry.
Q: Who are your biggest role models in life?
A: Any Australian pro that keeps it fun, like Alex Lawton, Denny Durrant, Chima, there's a lot. Oh, and marvel superheroes.
Q: What would your biggest critic say about you?
A: I sleep in too often
Q: What is your biggest regret?
A: Thinking it's going to rain so I sleep in, then it doesn't rain so I could have gone skating.
Q: Any last words?
A: Cheers to everyone that helps me out and makes my life so fun!